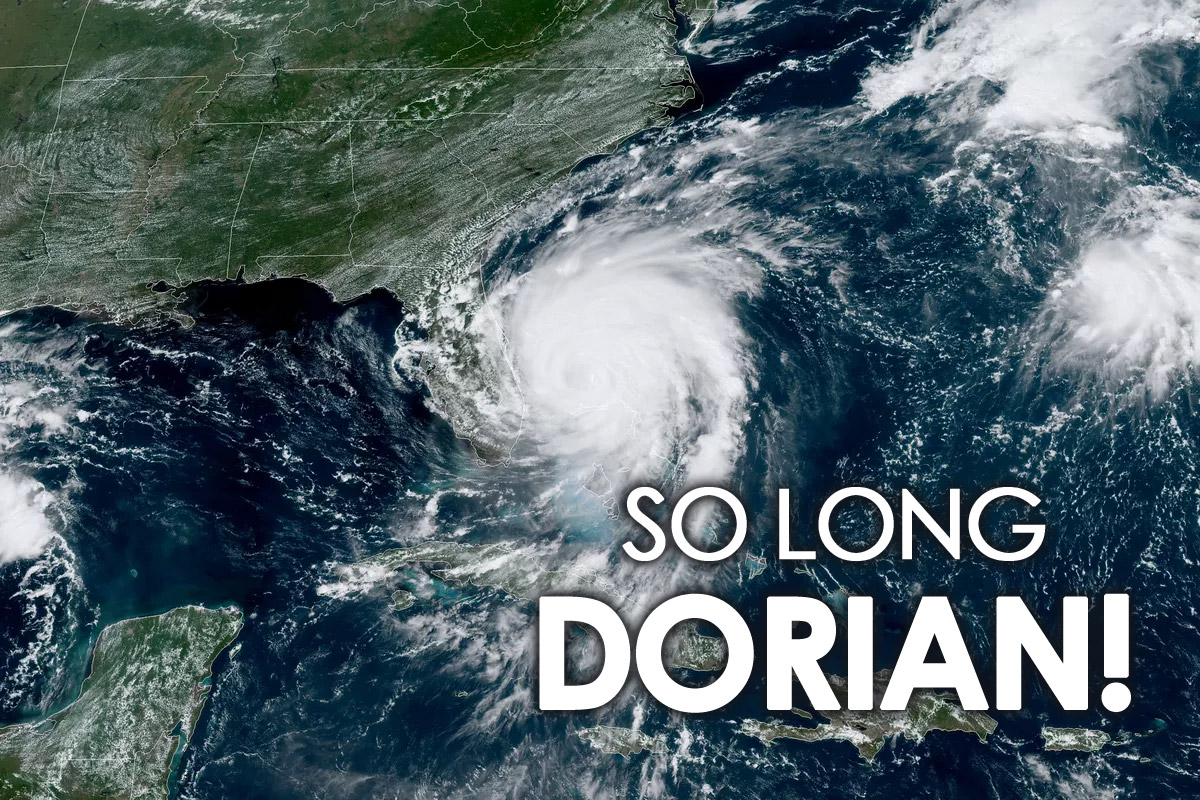 By the grace of God, one of the most powerful storms to ever hit the East coast of the US is following a path that's driving hurricane Dorian away from our Florida homestead.
We've been bracing for close to a week, waiting for Dorian to give people some kind of indication as to where it was headed. We do have evacuation plans, and most of them are routed according to the path of each storm, so not knowing where Dorian is headed is causing us quite a lot of stress and mental fatigue.
But, alas the sun just popped it's bright smile out through the clouds, and for the first time in several days, I feel just a wee bit more "normal."
For those who have been sending wishes and praying for us, thank you. We find ourselves truly blessed to be in God's favor, and undeserving of His mercy.
Please, pray for those who did not fare so well…